"Lil Red" is a Toyota Tacoma that is a great example of making a good truck better with a few well chosen modifications.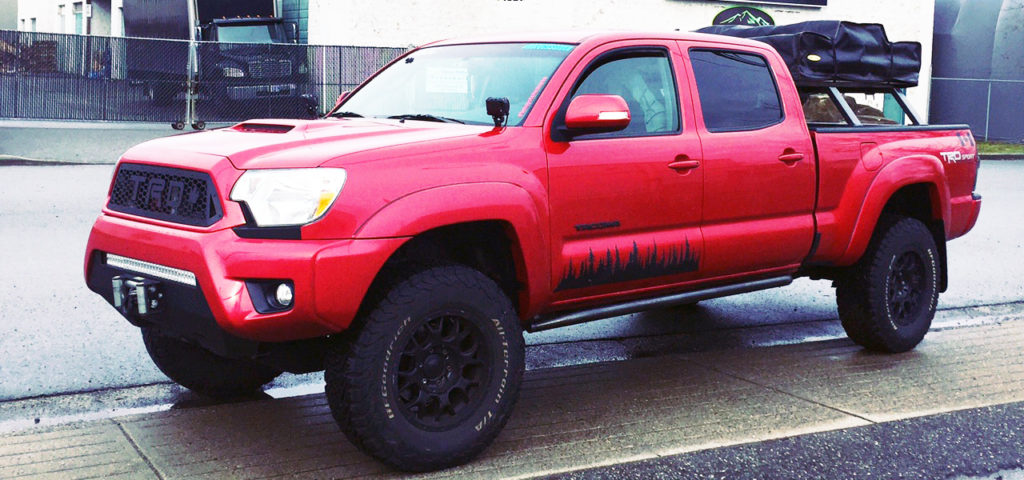 Old Man Emu coils with a rear Add-A-Leaf and Bilstein shocks give three inches of lift and make room for the 33 inch BFG All terrain tires on Method wheels.  SmittyBuilt rock sliders protect the sides, and a custom rack that Jesse built himself holds a SmittyBuilt tent over the truck bed. 
A few pictures during the evolution of "Lil Red"
Rigs with axle swaps and massive tires are cool, but they don't represent the average wheeler and many rookies get intimidated thinking they need to "Go Big or Go Home".  Jesse's truck has everything you actually need for typical trails - a small lift, good tires, body protection, and a winch for when the going gets tough.